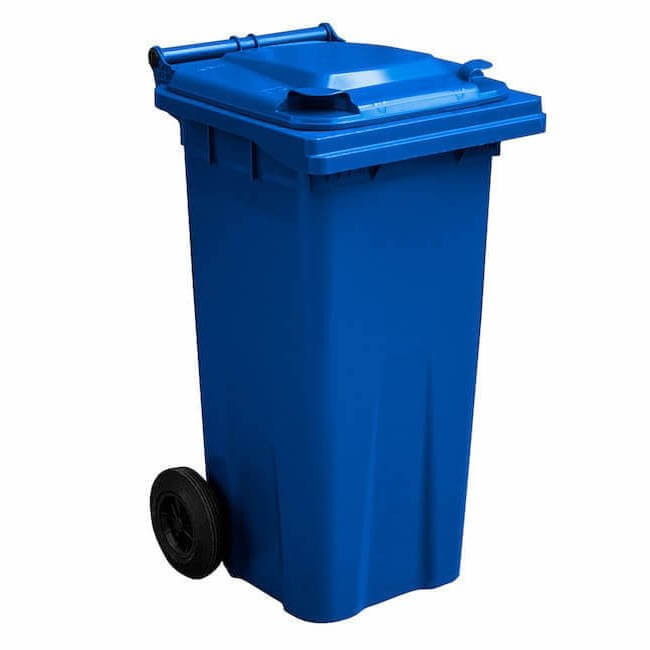 120 Litre Wheelie Bin | Blue
Original price
£0.00
-
Original price
£0.00
The 120 Litre Wheelie Bin in Blue measures only 480mm wide, which is around the same width as an "economy" seat on a modern airliner. (See, we told you they were slim!) It is supplied in a "royal blue", so will leave you feeling refined and regal once it's sitting outside your property.
As standard, your bin will be supplied with a matching colour lid, unless selected otherwise.
If you have any doubts over which wheelie bin size and / or colour your council will empty, then please contact your local authority as each one may adopt different policies.
Manufactured from High Density Polyethylene (HDPE), it will remain firm against heavy handling, high and cold temperatures, all weathering (although we can't prevent it being blown over by the wind and cracking) and UV degradation.
Supplied with 2 hard wearing rubber wheels, the 120 Litre Wheelie Bin in Blue is effortless to move, even when full and is ideal for households or offices that only produce a small amount of rubbish or require it for recycling purposes only.
Order by 12.30pm today for Free Next Day Delivery and Woody will be doing wheelies in the car park.
Can hold up to 2 refuse sacks
Ideal for the collection of solid waste, paper, cardboard, scrap cans and bottles
Easy to move around, even when full to the brim
Lightweight but still incredibly tough
It won't fade in the sunlight
Constructed from HDPE
Simple to clean and keep hygienic
Close fitting lid prevents any messy spillages