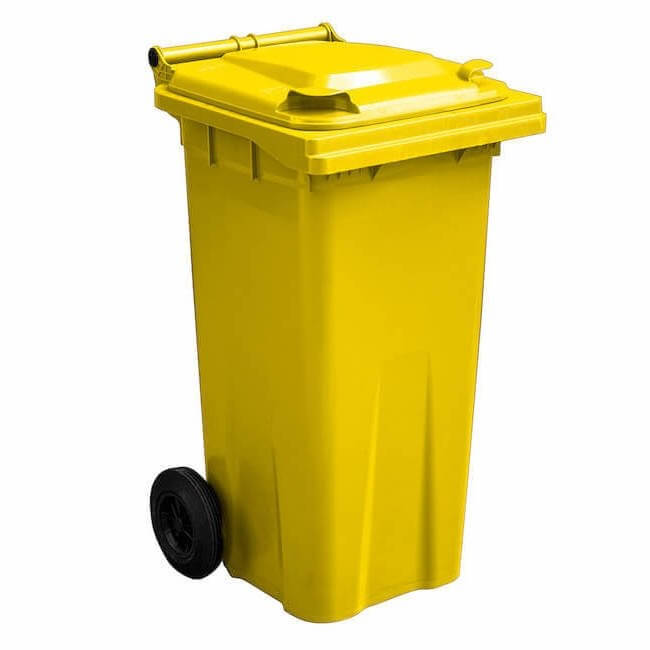 120 Litre Wheelie Bin | Yellow
Original price
£0.00
-
Original price
£0.00
The brightly coloured 120 Litre Wheelie Bin in yellow would be a cheerful addition to any home or business.
As standard, your bin will be supplied with a matching colour lid, unless selected otherwise.
If you have any doubts over which wheelie bin size and / or colour your council will empty, then please contact your local authority as each one may adopt different policies.
Supplied in a "banana yellow", your wheelie bin could provide hours of entertainment for young people who are experienced in the "biff bin yellow" game (whereby if you see another yellow car, or in this case wheelie bin, you have to shout "biff bin yellow" and gently biff the occupants of the vehicle you're travelling in!).
Manufactured from High Density Polyethylene (HDPE), it will remain firm against heavy handling, high and cold temperatures, all weathering (although we can't prevent it being blown over by the wind and cracking) and UV degradation.
Supplied with 2 hard wearing rubber wheels, the 120 Litre Wheelie Bin in Yellow is effortless to move, even when full and is ideal for households or offices that only produce a small amount of rubbish or require it for recycling purposes only.
Order by 12.30pm today for

 Free Next Working Day Delivery

 

and Woody will be doing wheelies in the car park.
Manufactured in accordance with

 

EN 840

 

and

 

RAL-GZ 951/1
Resistant to all weather conditions and extreme temperatures
Easy to move around, even when full
Tough and durable
Compatible with all lifting machines
Easy to clean